The biggest show of the year brings together 400+ CFOs.
During the day, you will hear a tough talk about success & get new perspectives straight from the top of Finland.
The Nordic's most influential CFOs come together in Helsinki's Koskenranta as we bring the top names in business to the stage to discuss the most current topics for the financial management – you don't want to miss out on this!
This year, the top themes are e.g. economic megatrends, responsibility as a competitive factor, the role of the CFO in growth, the keys to a successful CFO, artificial intelligence & automation, and risk management.
763 € – 1 090 €
Get your tickets
You get a group discount for a group of at least 3 people.
Hintaan lisätään laskutuslisä 8 € ja ALV (24 %). Maksuttomista tapahtumista ei peritä laskutuslisää.
SPEAKERS

ANNOUNCED FROM NETHERLANDS, FINLAND, DENMARK
Marga Hoek

, Global Thoughtleader  Sustainable Business, Three-time CEO and Board Member
One of the top 30 new managemet thinkers in the world 
Marga Hoek is a member of Thinkers50, she is that rare combination: a true visionary on sustainable business and capital and a successful, innovative business leader who understands and applies the commercial realities of business. Operating at the highest level with ministers and presidents, Marga is a global voice for G20, G7 Climat Change and if Cop 23; an award winning author and a regular contributor to The Huffington Post and other prestigious media.
She is a non executive director for various, international companies after a successful CEO, executive career as well an appreciated and sought after boardroom advisor. As the most appreciated speaker on sustainable business and capital and a multiple awarded author, she is considered one of the most influential thought leaders leading the way in the transition towards a sustainable world.
Ilkka Hara

, Executive Vice President, CFO, KONE Corporation
Member of the Executive Board and employed by KONE since 2016.
Ilkka Hara serves as Chief Financial Officer, Member of the Executive Boardof the Company. Ilkka Hara joined Kone from Microsoft, where he served as General Manager and CFO for the Phones Business from 2014 to 2016 based in Redmond, Washington, U.S.A. His previous roles include various finance and M&A related leadership roles at Nokia from 2004 to 2014. Prior to working for Nokia, Ilkka gained experience in investment banking with a special focus in the technology sector. He worked at ABN AMRO 2003-2004 and Morgan Stanley 2001-2003. He is Member of the Board of Directors of Hartili Oy.
Lars Christensen

, Founder & Owner, Markets and Money Advisory
Internationally renowned Danish economist
Lars Christensen is an internationally renowned Danish economist specialised in international economy, Emerging Markets and monetary policy. Lars has over 20 years' experience in government and banking and is the founder and owner of Markets and Money Advisory and is a Senior Fellow at London's Adam Smith Institute.
…AND MANY MORE.
NETWORK WITH
400 CFOS

&

TOP-CLASS PARTNERS

.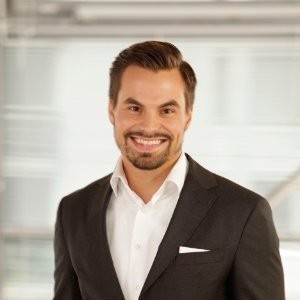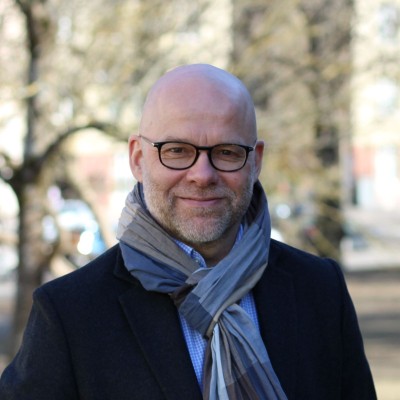 Country Managing Director, Accountor
Petteri Heikinheimo
Petteri Heikinheimo is a business-minded transformation and people leader. During his career Petteri Heikinheimo has been accountable for organizations up to 2000 employees and businesses up to 100 Million euros. Today, he works as a Country Manager in Accountor, a company which specialises in software solutions and outsourcing services for financial and HR services. The group employs about 2.200 experts in seven countries.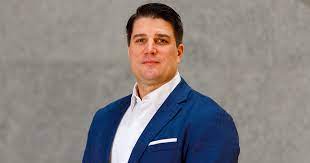 Senior Economist, OP Financial Group
Tomi Kortela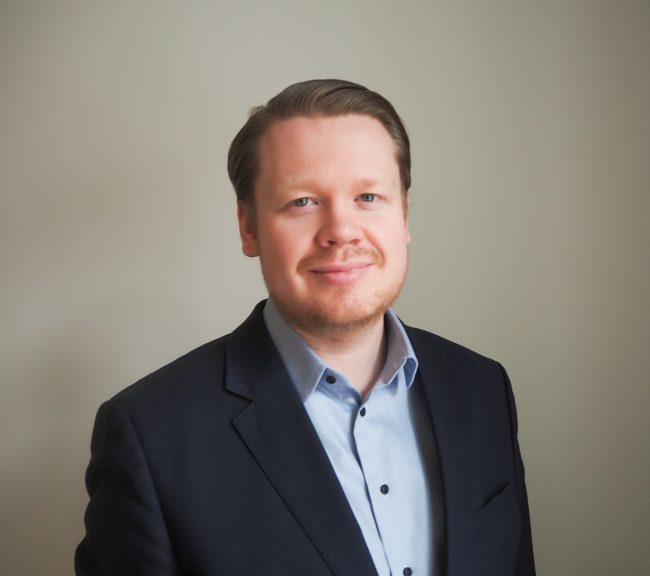 CFO, Relex
Johan Haataja
Johan Haataja is the CFO of RELEX Solutions, a leading provider of cutting-edge retail optimization software that is the backbone of retailers' and manufacturers' supply chains around the world. Johan joined RELEX in 2014, after which the company has grown its revenues 20-fold and expanded globally with customers in over 30 countries and 1400 employees in 14 countries. During his time, the company has also collaborated and raised funding from the leading global private equity investors including TCV, Summit Partners and Blackstone. The most recent financing round in early 2022 was a record-breaking in Finland – a 500-million-euro transaction valuing the company at 5 billion euros.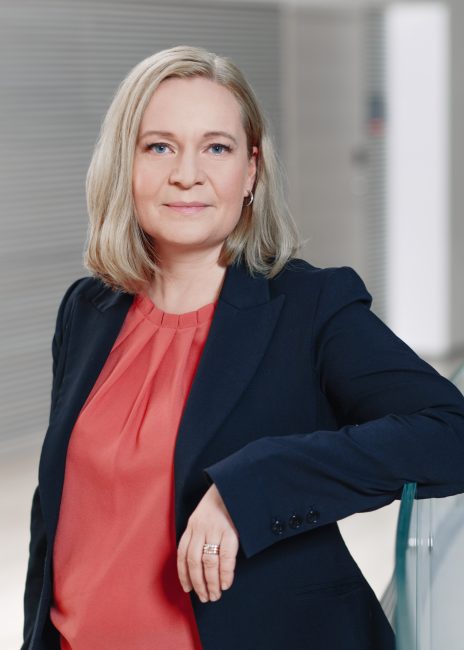 Finance Director, Framery
Inka Grahn
Inka Grahn is Finance Director at Framery leading a team of finance professionals to next level in global and rapidly growing office silent workspace market. Inka is skilled in coaching people and teams to high performance, and finance hard skills implementation from theory to practice. Inka has strong experience in finance transformation and business process outsourcing in global environment.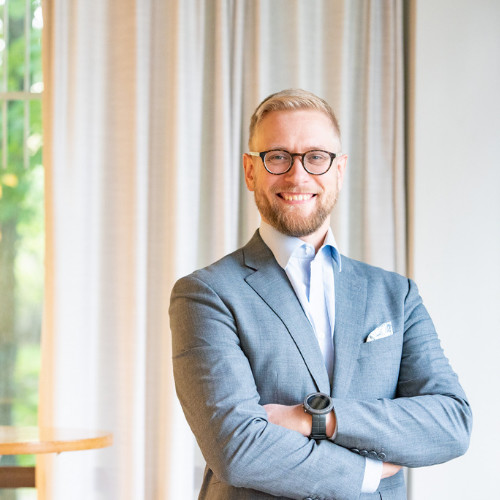 Managing Partner, Zeal Sourcing
Antti Suorsa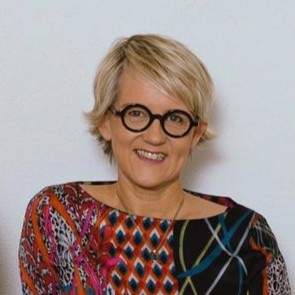 Board Professional, Marketing & Change Management Advisor
Reetta Rajala
Reetta founded the change consultancy CCEA Oy in 2007 and successfully exited the company in 2021. Currently, Reetta advises entrepreneurs and start-ups and is an active board member for multiple unlisted companies.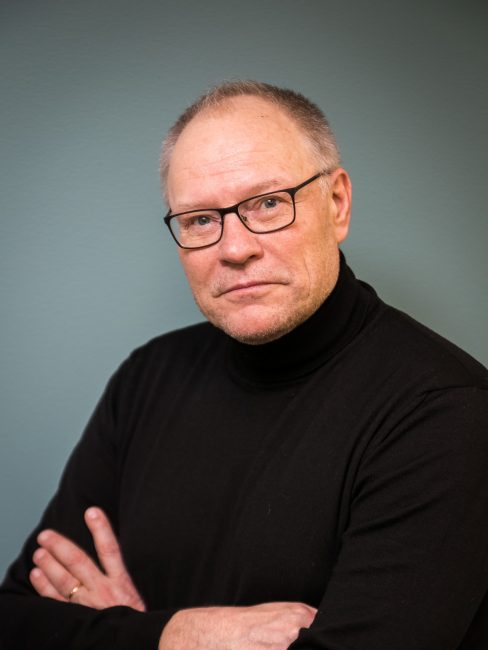 Investment Banking, Private Equity Investing and Strategy Professional
Matti Copeland
Matti has spend over 30 years in leadership roles in investment banking, private equity investing and strategy. He has also served on numerous boards and acted as an angel investor supporting Finnish technology entrepreneurs.
He is known for his passion for curiosity. He even calls himself "Chief Curiosity Officer".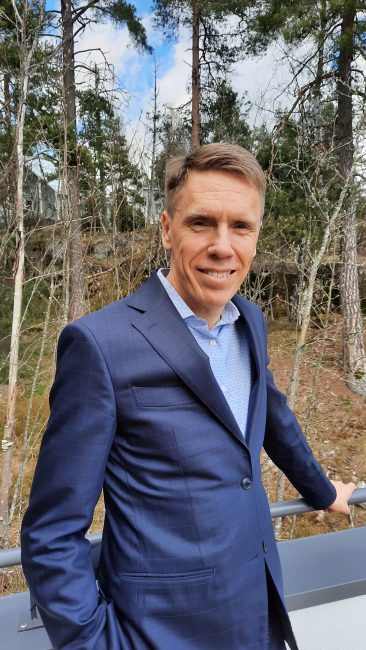 Director, Accounting Services, Azets
Janne Blomqvist
Janne has over 20 years of experience of management and management consultancy. Although Janne takes a keen interest in automation like AI and machine learning he puts people first. "As machines take care of boring routines, people have more time for thinking. One of the most important issues we need to focus on is ESG. Both when providing business advice for our customers and listening to our employees, there is no doubt we need to be strongly involved. This is also one way we make sure our people can use their full potential, which is a prerequisite for any prospering business.", says Janne. Janne is in responsible for Azets Finland's accounting services. Azets group employs over 6 500 experts and serves over 120 000 customers globally.
Director, BearingPoint
Heli Moilanen
Helillä on yli viidentoista vuoden kokemus erilaisista talouden kehityshankkeista; toimintamallien, organisaatioiden, ja prosessien suunnittelusta ja kehityksestä, talouden järjestelmien ja robotiikan implementointiin sekä ulkoistushankkeisiin.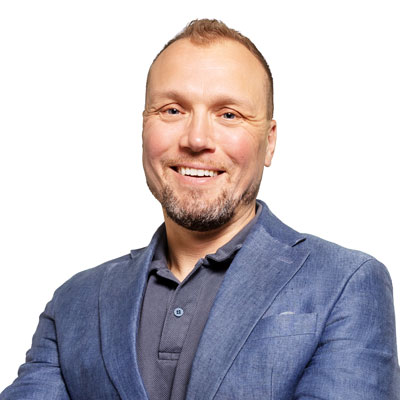 CEO, Staria
Artti Aurasmaa
MSc (Econ.) Artti Aurasmaa is Staria's CEO and he has a strong history of creating and leading growth. To name a few, Artti has acted as CEO of Martela Oyj, 3 Step IT and Ropo Capital. He also acts as a Board Member at Vincit and as a Chairman of the Board at Bookers Group and Valtti.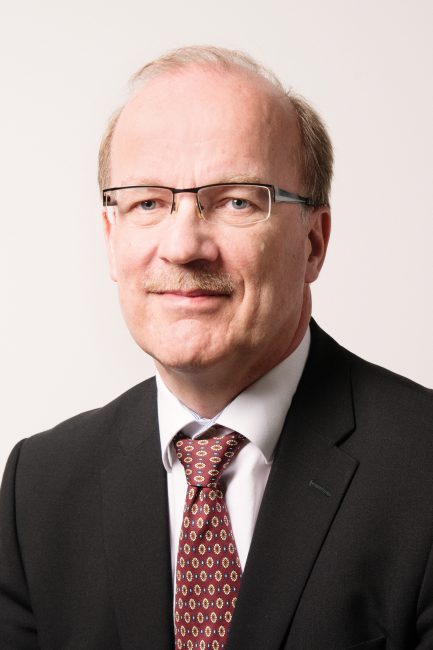 Tax Specialist, TietoAkseli Group
Markku Järvenoja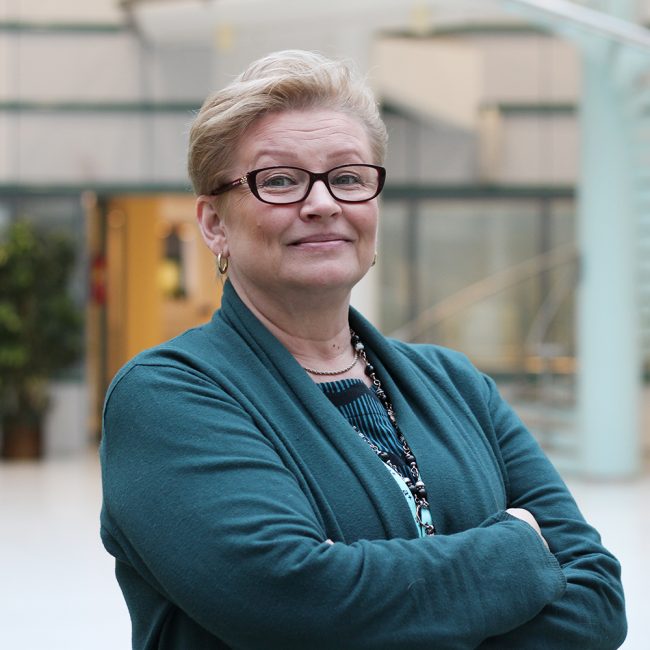 Service Design Manager, Accountor
Sanna Eulenberger
During her career Sanna Eulenberger has been working as an expert, a manager and as a management team member in ICT and digital business. Sanna holds a Certified Foresight Professional diploma from Turku School of Economics. Sanna is also a published author. She has studied the evolution of knowledge work well over a dozen years and done trend analysis on a variety of industries. Sanna believes that it's impossible to do smart business development unless you have a finger on the pulse of the changing world. Sanna works currently as Service Design Manager in Accountor. She is a mentor and a coach for start-ups and entrepreneurs.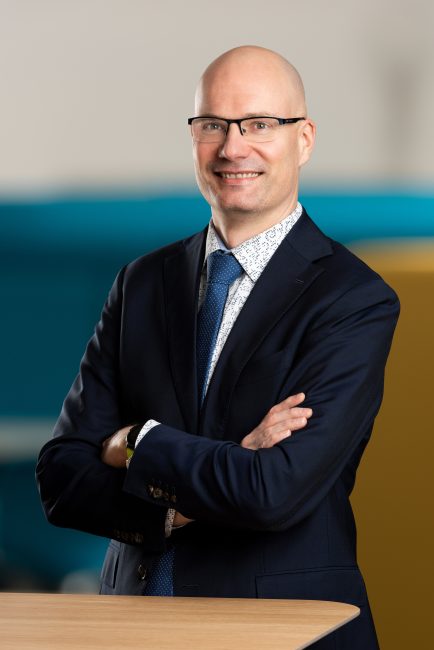 Director AP Automation, Basware
Olav Maas
Olav Maas is Director AP Automation at Basware. In his role he is responsible for AP Automation product management. Olav has been working over 10 years automatic invoice processing tools in various global positions. With his financial background he is always looking for ways to automate the deviation.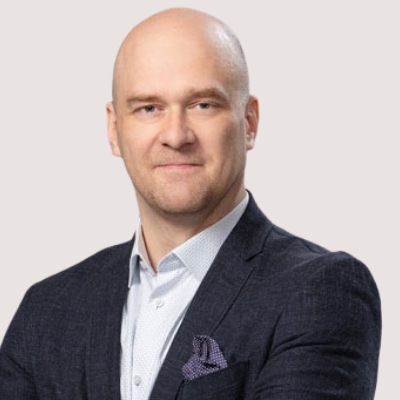 Head of Product Management, Clausion
Henri Latvanen
Henrillä on yli 20 vuoden kokemus yritysten suunnittelujärjestelmien parista niin konsultoinnissa kuin tuotehallinnan parissa. Uusien teknologioiden ja toimintatapojen seuranta ja hyödyntäminen on erityisen lähellä Henrin sydäntä.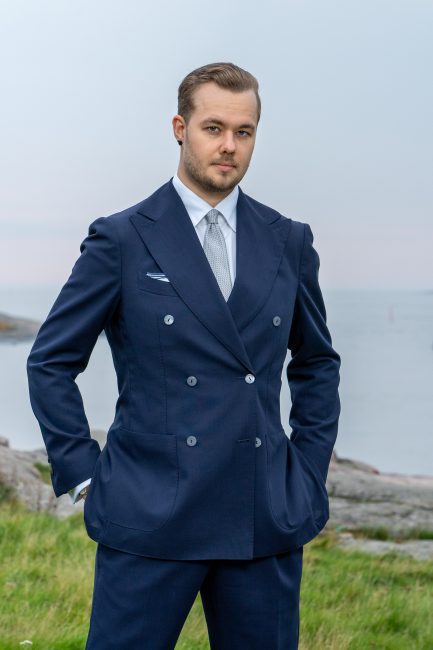 Board Member of the Nordic Sustainability Reporting Standard
Leonard Breukers
Leonard is a board member of the Nordic Sustainability Reporting Standard, a sustainability reporting consultant at Azets and a PhD researcher on sustainability accounting at University of Oulu. Leonard has keen interest on how accounting methods can be used to transform business information into sustainability actions. Part of a government funded research group, he studies how CFOs and business controllers report and analyse sustainability information into profitable business decisions.
"One of the biggest challenges of our time is to adjust our lives to the changing planet and society. Evolving
legislation and stakeholder expectations on ESG push companies to integrate sustainability into their
business decisions and strategy. Accounting and CFOs have major roles to provide insight to build a sustainable and green business."
Read more on my thoughts here » https://www.azets.fi/blogi/eu-direktiivi-kiristaa-yritysvastuuta/
Tapahtumaa tekemässä ja lavalla keskustelussa mukana.

Why the CFO Should Be the Driver of Sustainability
Janne Blomqvist

, Director, Accounting Services, Azets

Evolving Mandate of the Finance Team – The Next Level of Business Skills
Petteri Heikinheimo

, Country Managing Director, Accountor


Sanna Eulenberger

, Service Design Manager, Accountor


CFO Leading the Way Towards International Growth and Profitability
Artti Aurasmaa

, CEO, Staria

CFO Building the Digital Finance Function of the Future
Olav Maas

, Director AP Automation, Basware
Kumppanin ääni 📣
Lue lisää aiheesta.
Saat verkkokaupastamme ryhmäalennuksen automaattisesti vähintään 3 hengen ryhmille. Voit myös kysyä tarjousta meilitse: ryhmatarjous@professio.fi.
Mistä Strategy Talk CFO:ssa keskusteltiin 2021?
Sukella Strategy Talk CFO 2021 -talk shown keskusteluiden parhaisiin paloihin puheenvuorojen kuvitusten kautta!
Location
EVENT CENTER KOSKENRANTA.
Katariina Saksilaisen katu 9, 00560 Helsinki
Koskenranta is well connected by public transport, and parking spaces for 200 cars can be found in the immediate vicinity of the event center. Parking spaces at Koskenranta are free. There is also a city bike stop next to Koskenranta.
ARRIVAL INSTRUCTIONS