CxO INDUSTRY
 RISE TO THE TOP OF GLOBAL COMPETITION.
31.8.2022, Hotelli Torni, Tampere & Live Stream
#CxOIndustry2022
The most influential C-level decision makers come together.
As industry is more connected than ever modern leaders need to navigate the complexities of the even-more digitalized operating environment, anticipate upcoming market trends, and respond to challenges with agile business models.
The fourth annual CxO Industry brings together hundreds of decision-makers as the desired international speakers from pioneering organizations take the stage! In addition to Industry 4.0 we'll focus on developing business models of the future as well as driving sustainability for growth.
Be a part of the action when the most influential C-level decision makers and global visionaries come together for to showcase innovations, benchmarks, and peer-to-peer networking & discussions! SUPER EARLY BIRD –tickets are now on sale.
Arvio 5.00 5:stä perustuen

1

asiakkaan arvotukseen.
(

1

tuotearvio)
553 € – 790 €
Get your tickets
You get a group discount for a group of at least 3 people.
Hintaan lisätään laskutuslisä 8 € ja ALV (24 %). Maksuttomista tapahtumista ei peritä laskutuslisää.
Hery-Christian Henry
Group Head of Brand and Sustainability, Wipak
Hery Henry is an experienced executive and start-up entrepreneur with a track record of companies that bring social change. Hery is the Head of Strategic Marketing and Corporate Social Responsibility of Wipak Group, a global packaging company. He is also a well-known speaker and moderator on all things related to change, sustainability and start-ups. 
Maija Pohjakallio
VP, Climate and Circular Economy, Metsä Group
Maija Pohjakallio joined Metsä Group as VP, Climate and Circular Economy in August 2021. She is excited about promoting wellbeing of people and planet by combining science and business with sustainable development and circular economy. Prior to Metsä Group Maija has worked in the field of circular economy at Sulapac Ltd., VTT, Technical Research Centre of Finland and Chemical Industry Federation of Finland. She holds a doctoral degree in physical chemistry and electrochemistry from Helsinki University of Technology (currently Aalto University).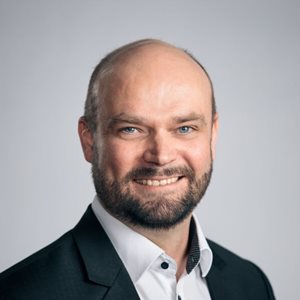 President, Services, Metso Outotec
Sami Takaluoma
VP, Cargotec Digital Solutions Hub, Cargotec
Tommi Pettersson
Director, EU Regulation, Technology Industries of Finland
Jussi Mäkinen
You get a group discount for a group of at least 3 people.

You can also request an offer by email:

ryhmatarjous@professio.fi.