RISE TO THE TOP OF GLOBAL COMPETITION.
31.8.2023, Tampere & Live Stream
#CxOIndustry
The most influential C-level decision makers come together.
As industry is more connected than ever modern leaders need to navigate the complexities of the even-more digitalized operating environment, anticipate upcoming market trends, and respond to challenges with agile business models.
The fourth annual CxO Industry brought together hundreds of decision-makers as the desired international speakers from pioneering organizations took the stage! In addition to Industry 4.0 we focused on developing business models of the future as well as driving sustainability for growth.
See you next year! Be a part of the action when the most influential C-level decision makers and global visionaries come together for to showcase innovations, benchmarks, and peer-to-peer networking & discussions! SUPER EARLY BIRD –tickets are now on sale.
Arvio 5.00 5:stä perustuen

1

asiakkaan arvotukseen.
(

1

tuotearvio)
553 € – 790 €
Get your tickets
You get a group discount for a group of at least 3 people.
Hintaan lisätään laskutuslisä 8 € ja ALV (24 %). Maksuttomista tapahtumista ei peritä laskutuslisää.
Ville Rimali
Director, Growth & Development, Wärtsilä
Ville leads a team of energy experts driving growth in new markets, initiating new flexible power plant and energy storage projects, and managing project development activities in Europe and Africa. One major success in which Ville was in lead was an energy storage project delivered to South-East Asia. The project modernized an entire nation's power system, resulting in a reliable and low-cost supply of electricity to millions of people.
Hery-Christian Henry
Group Head of Brand and Sustainability, Wipak
Hery Henry is an experienced executive and start-up entrepreneur with a track record of companies that bring social change. Hery is the Head of Strategic Marketing and Corporate Social Responsibility of Wipak Group, a global packaging company. He is also a well-known speaker and moderator on all things related to change, sustainability and start-ups. 
Maija Pohjakallio
VP, Climate and Circular Economy, Metsä Group
Maija Pohjakallio joined Metsä Group as VP, Climate and Circular Economy in August 2021. She is excited about promoting wellbeing of people and planet by combining science and business with sustainable development and circular economy. Prior to Metsä Group Maija has worked in the field of circular economy at Sulapac Ltd., VTT, Technical Research Centre of Finland and Chemical Industry Federation of Finland. She holds a doctoral degree in physical chemistry and electrochemistry from Helsinki University of Technology (currently Aalto University).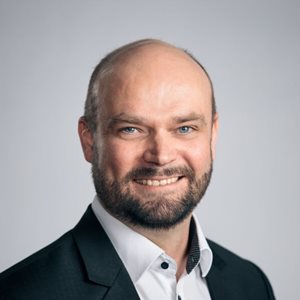 President, Services, Metso Outotec
Sami Takaluoma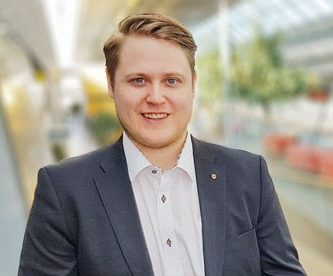 Director of Analytics and Applications Development, Valmet
Arttu-Matti Matinlauri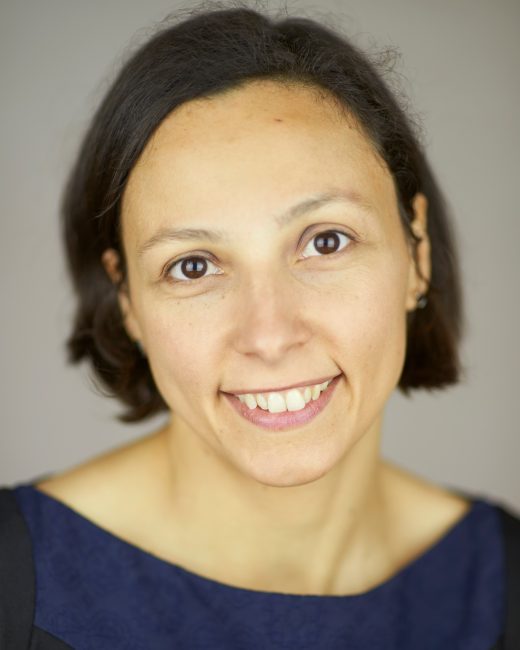 Global Affairs Director & Sustainability Lead, EURONORTH, Dassault Systèmes
Séverine Trouillet
Séverine Trouillet is the Global Affairs Director at software & virtual tech company Dassault Systèmes, Northern Europe, where she leads on external engagement and business development for public services and education. Séverine is also a Sustainability Lead, promoting Dassault Systèmes' purpose to enable sustainable innovation with industry, public bodies, innovation centres & Universities. She also supports internal teams to increase their understanding and knowledge of sustainability and circular economy.
Prior to joining Dassault Systèmes, Séverine worked in public affairs across Europe (UK, France, Belgium) at Walgreens Boots Alliance, the Institution of Civil Engineers, Louis Vuitton Moet Hennessy, EU affairs' consultancies in Brussels and in Local Government.
Séverine holds an M.Sc. in European politics and policies (London School of Economics), a Master in international administration (La Sorbonne), a Political Science degree (Sciences-Po Lille) and recently completed a diploma in Business Sustainability Management (Cambridge University) and a Masterclass in Circular Economy (Exeter University).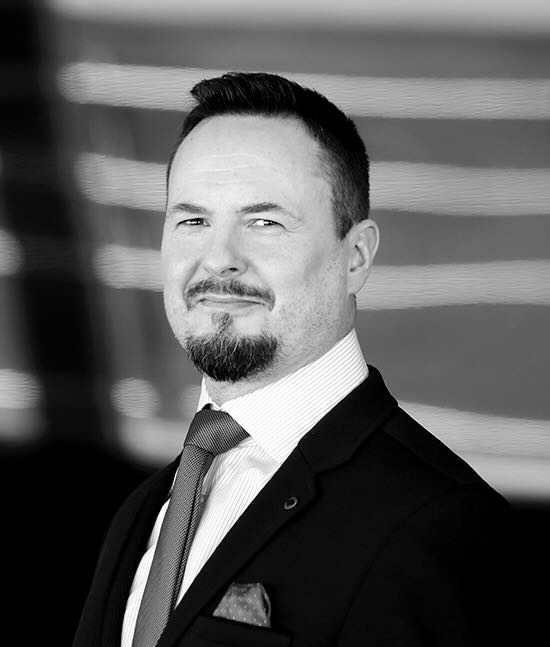 CEO, Finnish Information Security Cluster (FISC)
Peter Sund
Peter carries the role of CEO of Finnish Information Security Cluster (FISC) under the Technology Industries of Finland (TIF). His educational background consists of European and cyber law, justice and law enforcement, information technology (cyber security), business administration and educational sciences. Peter is also an alumni of the European Security and Defence College High Level Course on European foreign and security policy, awarded by the High Representative and Vice President of the European Commission.
Prior to his current position Peter has worked extensively on security in domestic, EU internal and external security, United Nations and corporate roles, carrying responsibilities on information security and data protection on a global level. In his research activities Peter has focused on regulation and policy issues of cyber security governance and management systems.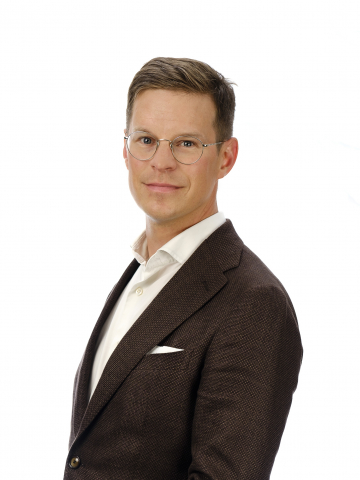 Director, EU Regulation, Technology Industries of Finland
Jussi Mäkinen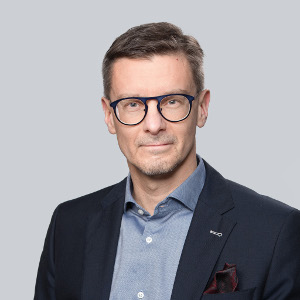 Senior Ecosystem Lead, DIMECC Ltd.
Seppo Tikkanen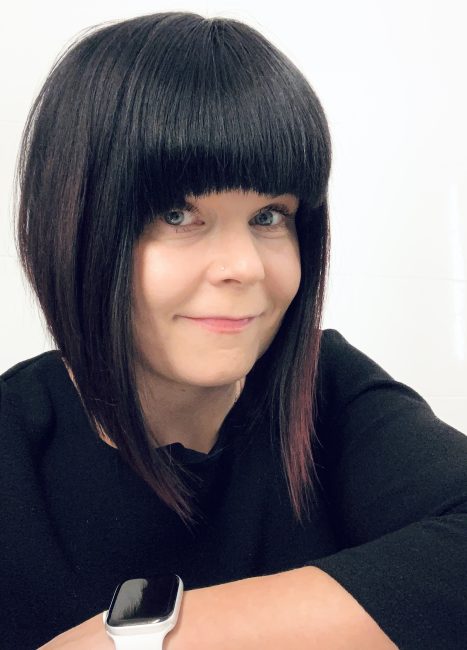 Manager, Development portfolio and QA Digital services and IT, Ponsse Oyj
Teija Pesonen
Teijalla on toiminnan kehittämisestä sekä teollisuuden järjestelmistä ja projekteista vahva näyttö. Hän vastaa Ponssen kehitysprojektien portfolio-ohjauksesta sekä laadunvarmistuksesta. Ponssen asiakaslähtöinen toimintaympäristö ja ekosysteemi pitää tämän naisen jatkuvalla oppimispolulla. Teija haluaa lähestyä digitalisaatiota ja dataa uteliaasti, ihmisläheisesti sekä kokonaisuuksia ymmärtäen – muutos ja kehitys tapahtuu ihmisten kanssa.
"Ihmiset, prosessit, data sekä järjestelmät ja laitteet täytyy mielestäni ymmärtää kokonaisuutena – ei vain yksittäisinä ja irrallisina kehitysosioina. Tällöin syntyy mahdollisuus esimerkiksi automatisoida valmistusprosessin logiikkaa sekä tuoda se näkyväksi ja hallinnoitavaksi prosessiomistajalle."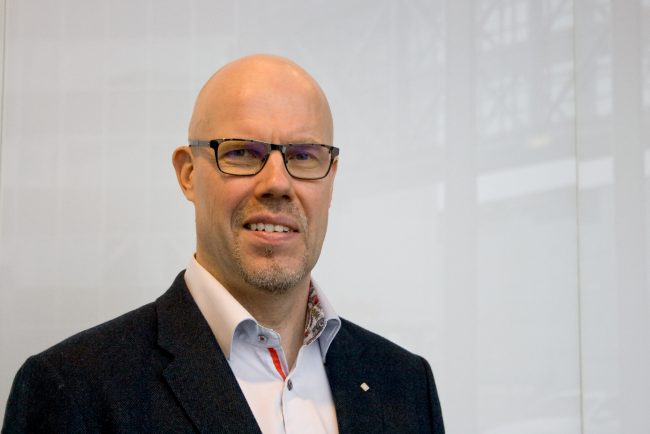 Head of SCM Digitalization, SSAB
Harri Vähävihu
Harri is experienced supply chain professional. After 15 years of leading supply management in Ruukki and SSAB Europe, he is now working on to take supply chain management into next level with digitalization. Focus areas of interest are visibility into what happens in the end to end supply chain and how advanced analytics and AI could be applied in SCM processes. Currently he is leading SSAB wide global transportation track and trace project.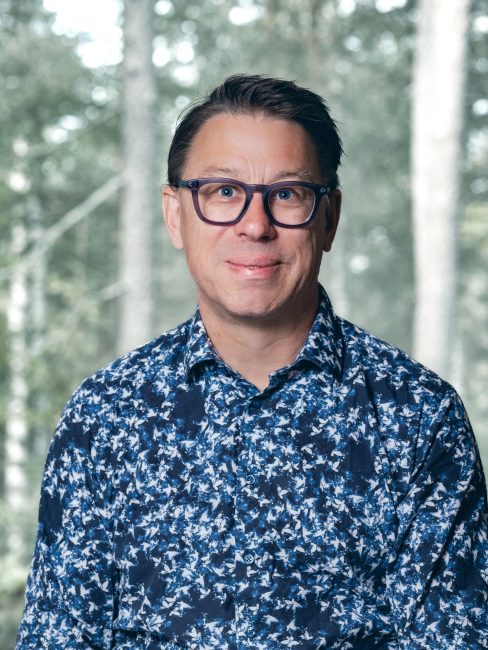 CEO, Keto Software
Veijo Hytti
Veijo Hytti on pitkän linjan visionäärinen johtaja. 
Hänellä on kokemusta erilaissa markkinoinnin ja johdon tehtävissä maineikkaissa 
mainostoimistoissa sekä myös sijoittajana useissa yrityksissä. Veijolla on poikkeuksellisen 
monipuolinen ymmärrys ja osaaminen brändeistä, innovaatioista ja uusista kehitysideoista. 
Veijo on  ollut osa Keto Softwaren tarinaa vuodesta 2015,jossa hän luotsaa yritystä 
kohti kasvua ja kansainvälistymistä.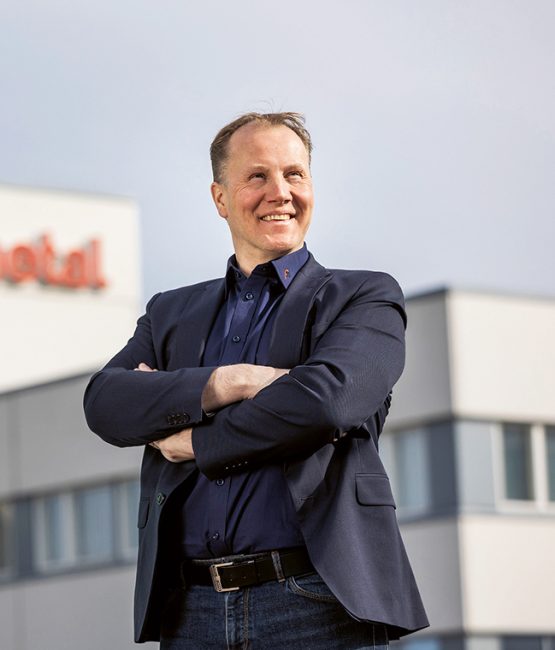 Managing Director, Ferrometal
Mika Brandt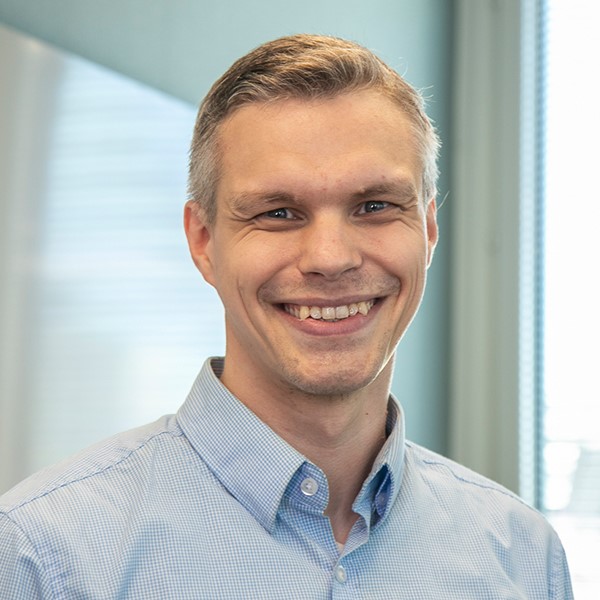 Business Architect, Eficode
Mauno Ahlgren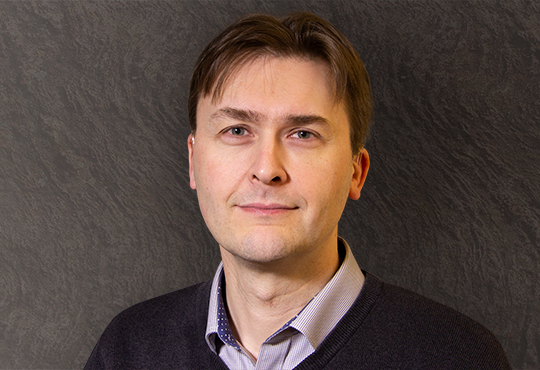 Business Unit Manager, Comatec
Tommi Ojala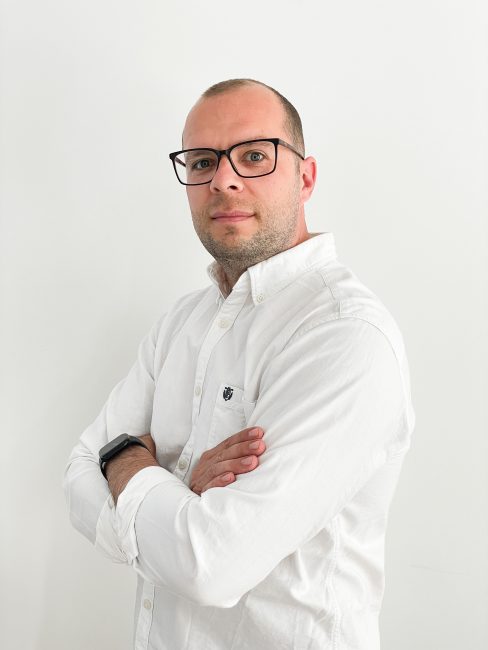 Manager, Operational Development HIAB Demountables, Cargotec
Riku Lindqvist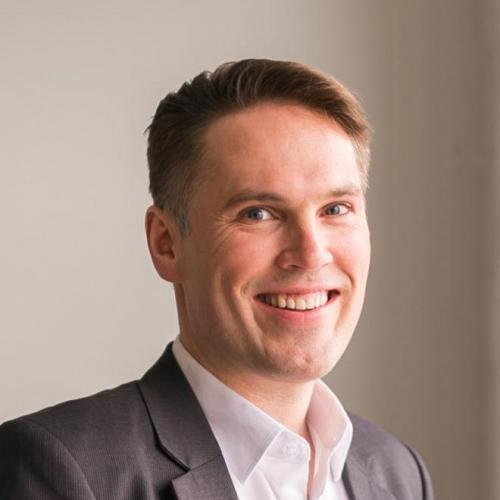 Director, Process and Manufacturing Industries, Midagon
Teemu Metsola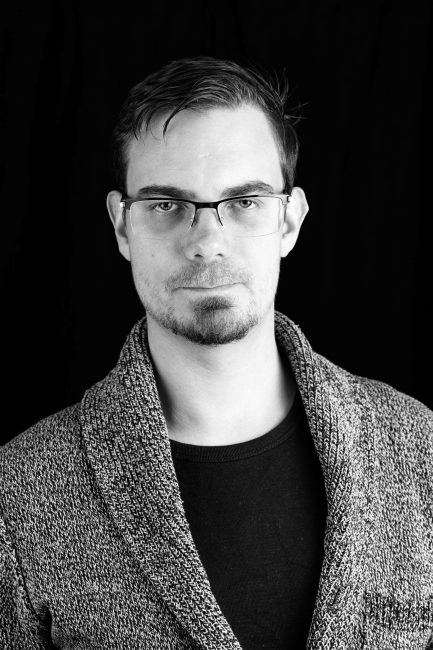 Offering Manager, Alfame
Sami Nurmi
Ohjelmistoyritys Alfamen tarjoomavastaava Sami Nurmi uskoo liiketoimintaprosessien automaation (Business Process Management, BPM) tuovan yritykselle kilpailuetua tulevaisuudessa. Erityisen alihyödynnettynä Sami kokee automaation ja digitalisoinnin teollisuuden prosesseissa.
"Näen liiketoimintaprosessien automaation kehityksen alueena, jossa on jatkuvasti ja ehkä loputtomasti varaa kehittää ja hioa prosesseja eteenpäin."
Development Manager, HKScan
Aira Harju
SVP Head of Sustainability, Wood Products Division, Stora Enso
Johanna Pirinen
Johanna Pirinen, is Senior Vice President, Head of Sustainability at Stora Enso Wood Products Division. She joined Stora Enso in the beginning of 2017 and lead sustainability of Sourcing and Logistics function prior to joining Wood Products division
Stora Enso develops and produces solutions based on wood and biomass for a range of industries and applications worldwide. The Wood Products division is the largest sawn wood producer in Europe and a leading provider of sustainable wood-based solutions for the construction industry. Growing Building Solutions business offers building concepts to support low-carbon construction and built environment.
Johanna is passionate about climate work, and with her team provide science based lifecycle emission data of the building solutions and drive in house ambitious emission reduction in own operations.
Prior joining Stora Enso, Johanna has long career in sustainability in stock listed companies covering different industries. She holds masters degree in environmental engineering.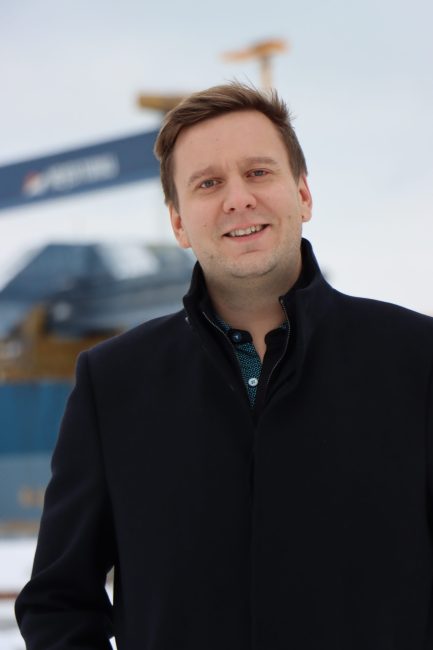 IT Delivery Manager, Network & Security, Meyer Turku Oy
Oskari Raittinen
Tapahtumaa tekemässä ja lavalla keskustelussa mukana.
You get a group discount for a group of at least 3 people.

You can also request an offer by email:

ryhmatarjous@professio.fi.