Lars Christensen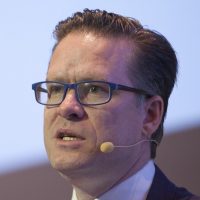 Founder & , Markets and Money Advisory, Research Associate, Stellenvosch University
Lars Christensen is the founder and CEO of Markets & Money Advisory. Lars is also Research Associate at Stellenbosch University. Lars' expertise covers some of the biggest problem areas for international business – monetary and fiscal policies, currencies, emerging markets, and political and regulatory risk.
Lars is known for his no-nonsense, out-of-the-box views and as a lively and opinionated speaker. Lars Christensen worked five years as an economic policy analyst at the Danish Ministry of Economic Affairs (1996-2001). Lars is particularly known for having been Head of Emerging Markets Research at Danske Bank in Copenhagen. In this role he authored numerous path-breaking economic reports on particularly Central and Eastern Europe.
In 2006-8 Lars co-authored a number of reports warning of a coming economic meltdown in Central and Eastern Europe and maybe most famously Lars co-authored the report "Geyser Crisis" in 2006, which correctly forecasted a major economic and financial crisis in Iceland.
Lars Christensen is the author of the book "Milton Friedman – en pragmatisk revolutionær" ("Milton Friedman – a pragmatic revolutionary") published in November 2002. He has contributed to numerous other books. Lars Christensen is internationally recognized as a specialist on the economic teachings of Milton Friedman and the history of monetary thought.
Tulevat koulutukset, vetäjänä Lars Christensen