Esa-Matti Puputti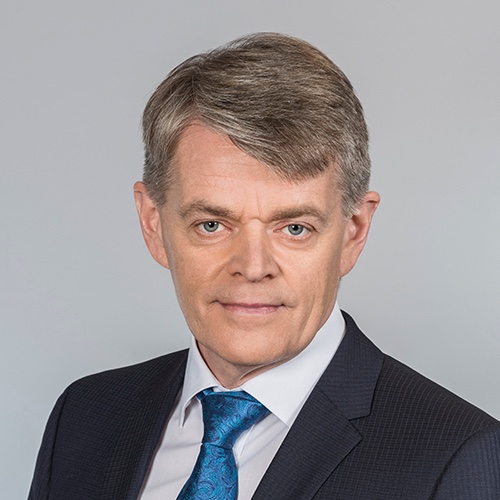 kehitysjohtaja, johtoryhmän jäsen, Kemira
Esa-Matti Puputti is an Executive Vice President of Operational Excellence & Sustainability at Kemira, where he is globally responsible for Sourcing, Supply Chain Management, Product Safety and Environment, Health, Safety & Quality (EHSQ) as well as Sustainability. Esa-Matti is a member of Kemira's Management Board.
Esa-Matti joint Kemira from Fazer, where he was responsible for sourcing, manufacturing and logistics. Main deliverables of Fazer were bakery products, made and delivered in Finland, Sweden, Russia and Baltic countries, and confectionery products delivered to 40 countries.
Before Fazer time Esa-Matti was responsible for Smart Devices Manufacturing at Nokia. All together, he has spent 13 years at Nokia in a wide range of roles, including heading global Customer Logistics, and prior roles leading Operations and Logistics in Europe, Middle East and Africa as well as heading strategy, manufacturing technology and operational development globally. Earlier in his career Esa-Matti worked seven years at ABB, latest position as Vice President, Technology in ABB Corporate Research Ltd. Cultural experience Esa-Matti has gained by working in Japan at Mitsubishi Heavy Industries and Kyoto University during 1990-1992.
He received a Master of Science and Licentiate in Technology degrees from the Oulu University in Finland.
Tulevat koulutukset, vetäjänä Esa-Matti Puputti